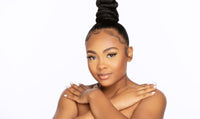 Lash Extension Services
Here, this beauty is rocking a mixed volume set .14 .16 & 18 C & D curl lashes. This set took about 1 1/2 hours to complete. An individual lash with a mix of volume fans were placed on each one of her lashes. an appointment can be booked below.
Book Now
Skin Care Services
Here, this beauty is getting a Foxy Classic Hydrating Facial. This facial consist of a aromatherapy, deep double cleanse, tone, skin analysis, exfoliation, extractions (if needed), massage, a mask, hand & arm massage and finally moisturize and sunscreen.
All products are chosen based on what your skin needs to be hydrated and healthy.
Book Now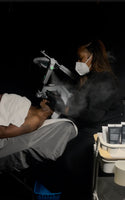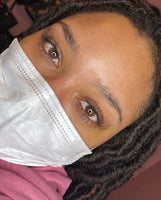 Lash Extensions Services
Here, this beauty is rocking a classic set. with .12 .14 & .16 C curl lashes with .08 & .09 C curl bottom lashes. This set took about 1 hour to complete. An individual lash was placed on each one of her lashes. An appointment can be booked below
Book Now